Assets are used as equipment that fuel was used in, this allows you to allocate usage to the correct asset.
Navigate to Fuel in the App.

Click the Set Up button to add equipment, users or tasks.

Navigate to the tank you wish to set up your assets for.

Click the Add + icon in the bottom right corner. Give your new asset a name, ie the number plate, or vehicle make.

Select an icon that best represents that asset.

Click Add.

Your new equipment should now be in your equipment list.
Watch a short how to video here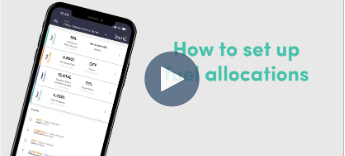 Also see: How to allocate Fuel withdrawals