Press

on your product dashboard.

Alerts show a list is alerts with subscribers.
The number of users subscribed to an alert can be seen underneath the alert description.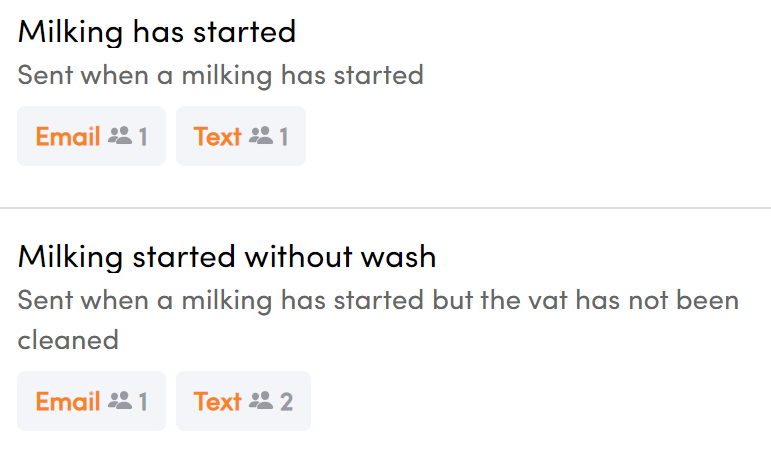 To add a new alert
To add an alert that press

Press the alert you wish to set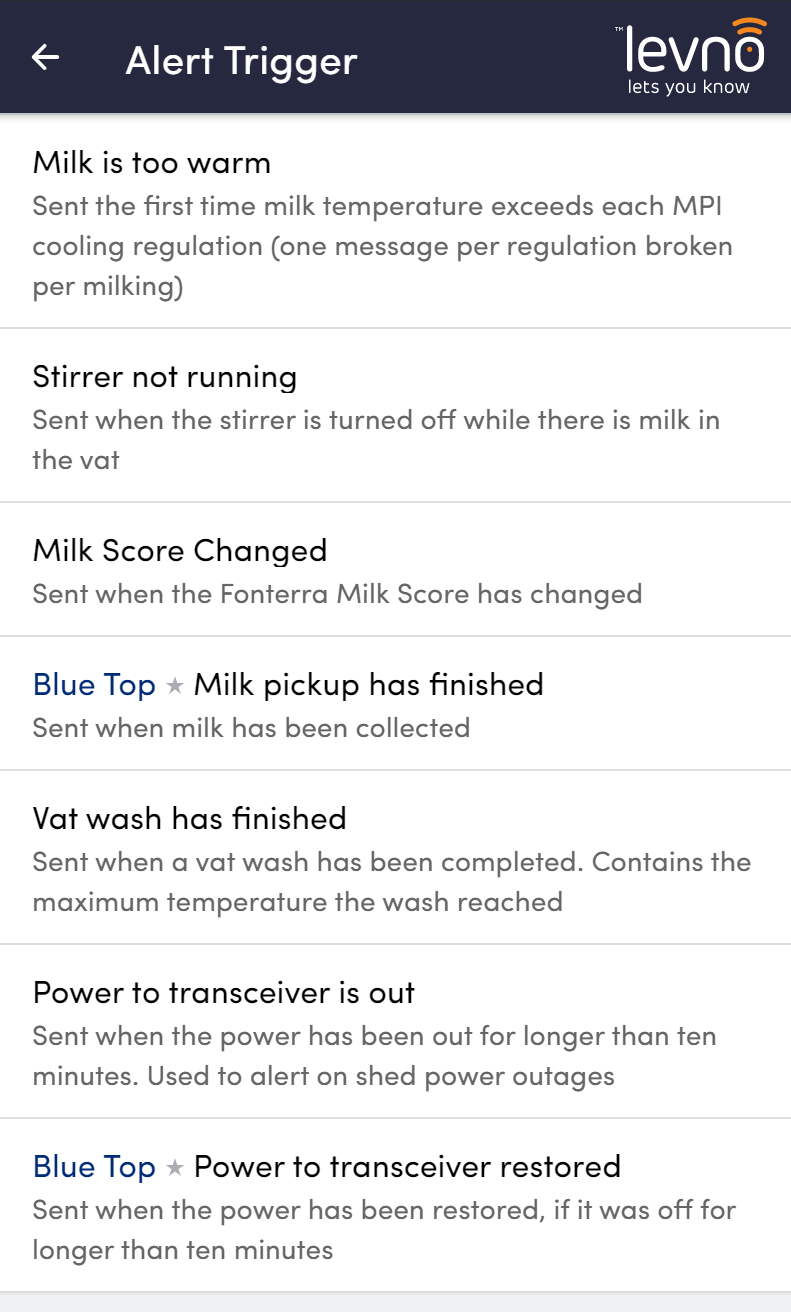 Select/change various channels for various recipients.
Press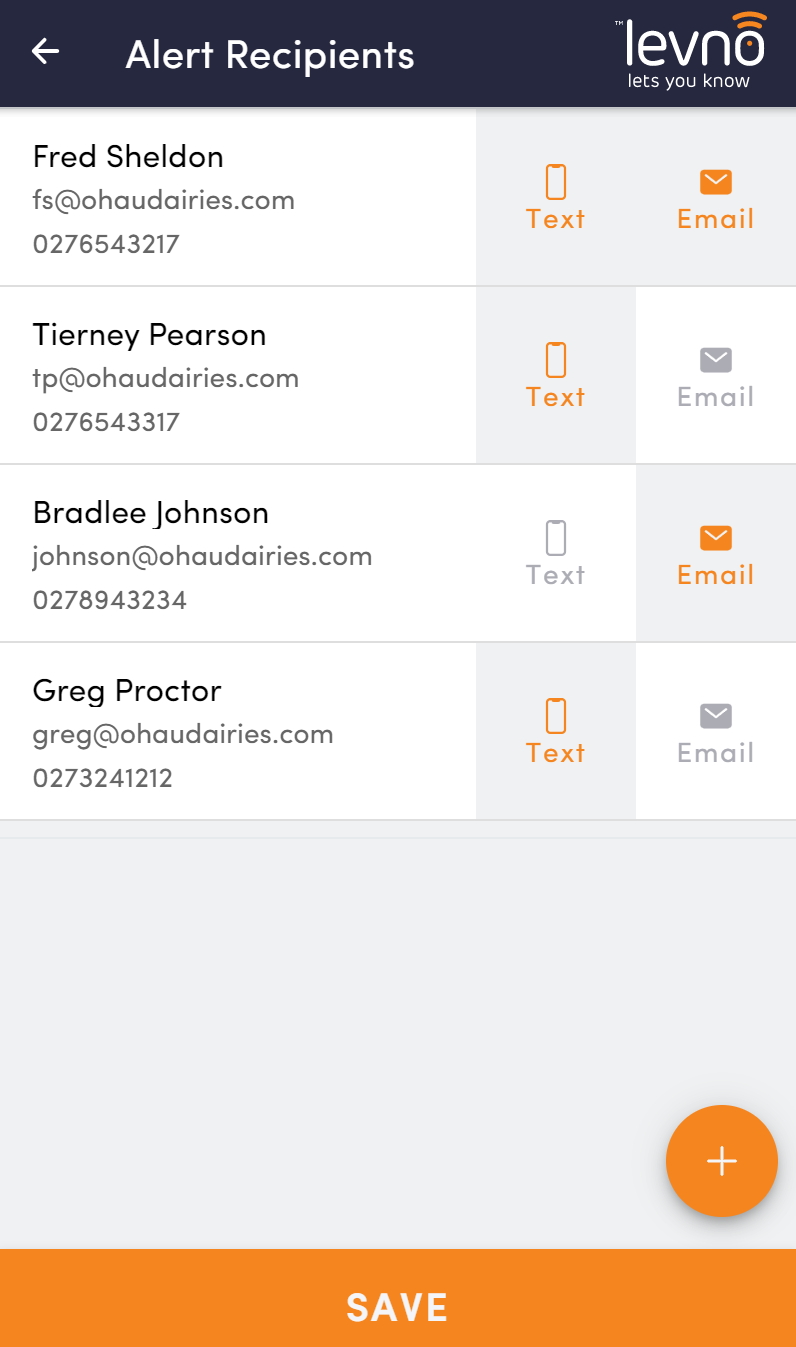 To edit an existing alert
Press the existing alert to view the details.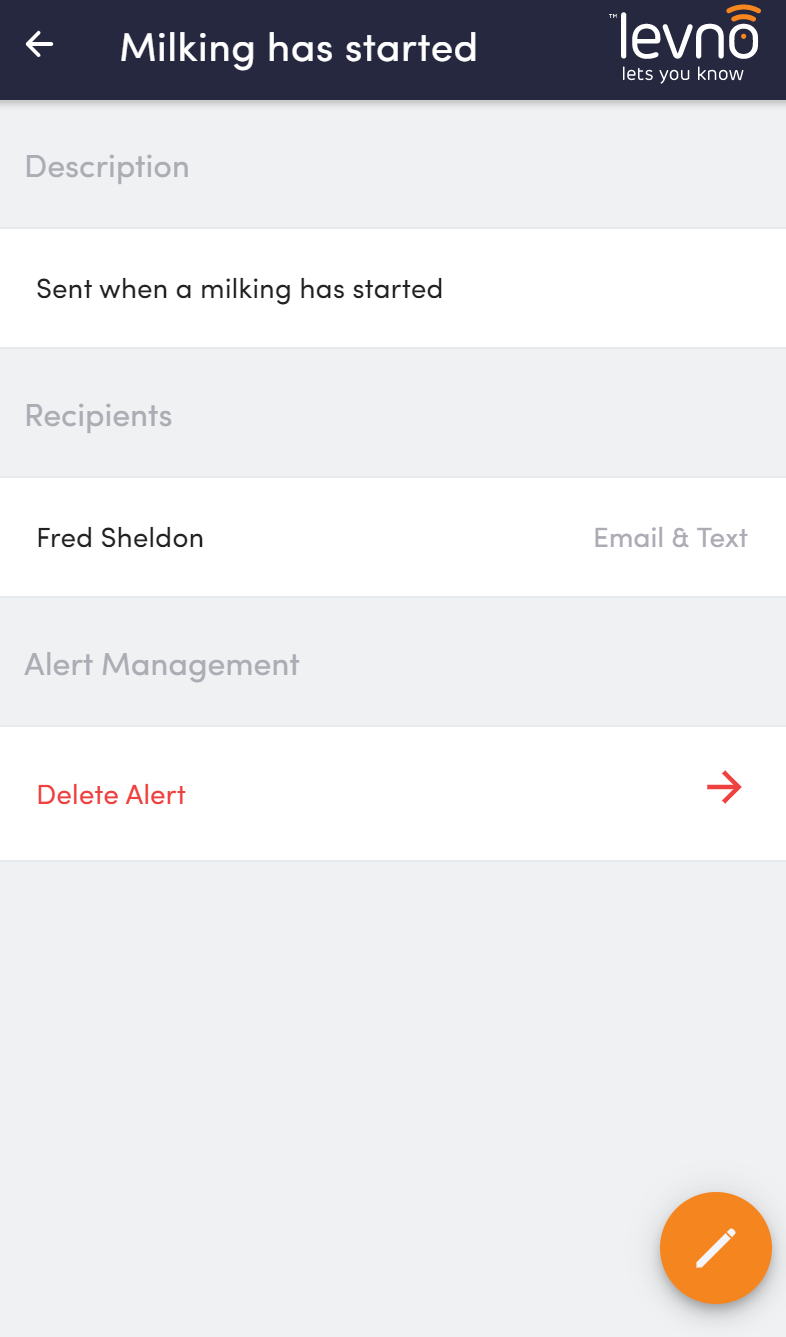 Press edit

to select/change various channels for various recipients.
Press