To view/edit your account details.
Navigate to Account by pressing the burger menu
.
Then press Account

.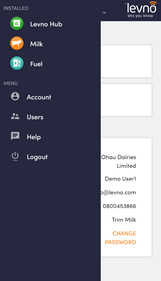 Here you can see your Levno products, organisations details and contact info.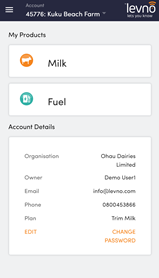 To edit/update your contact info press
.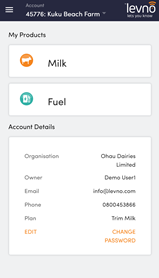 Make your changes and press
.
This page will close and a confirmation message shows in green.