Login to view your custom Levno Hub.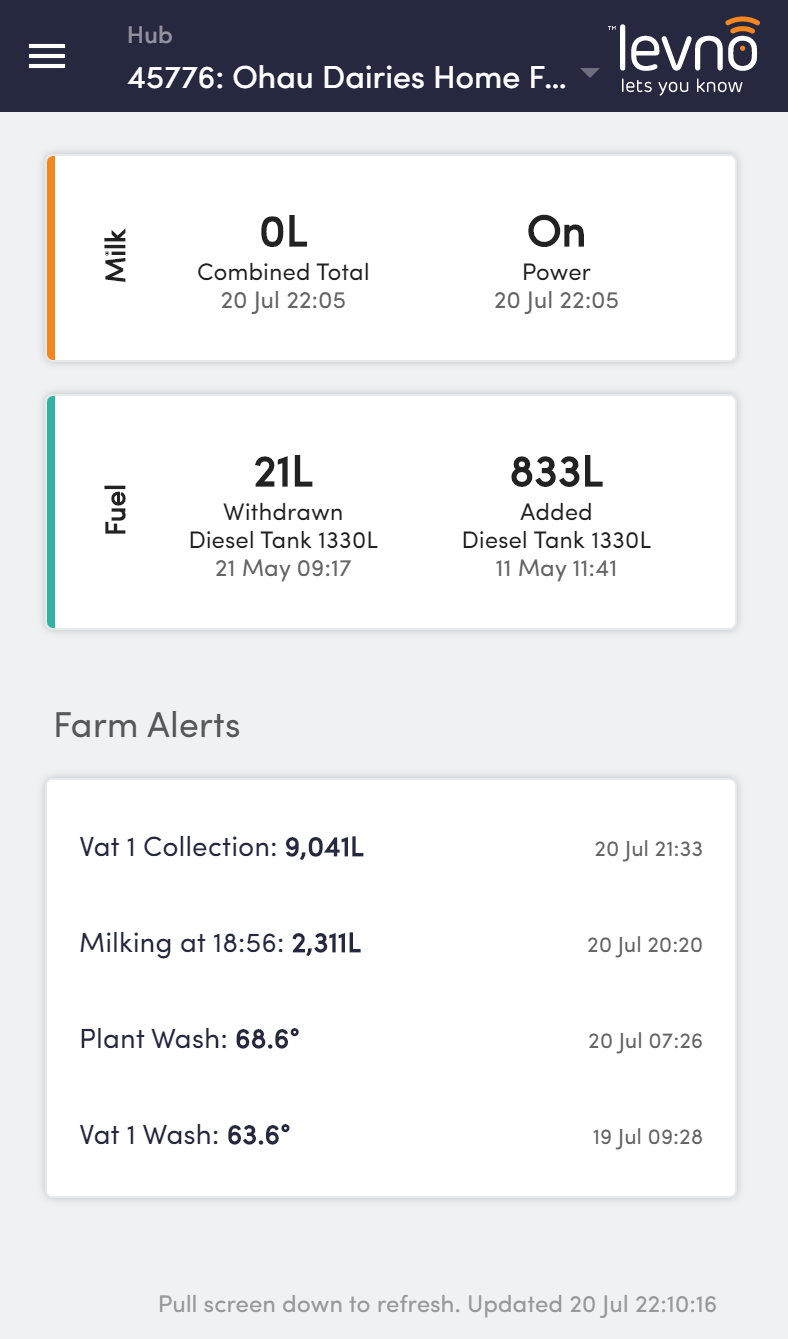 Press the Product to view the Product Overview.

Here you can see each vat's overview.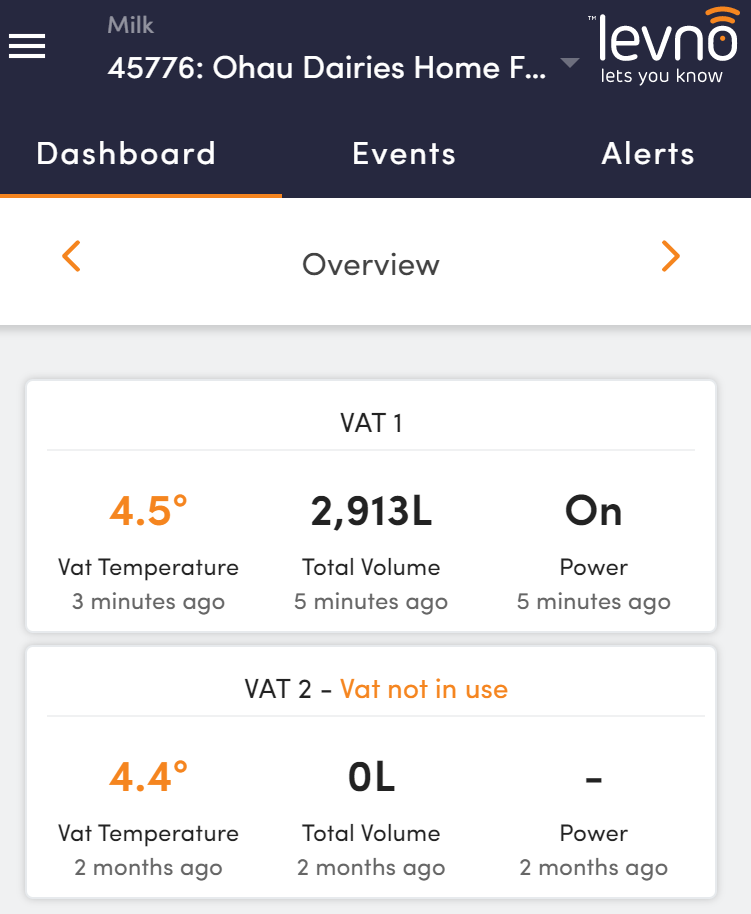 Scroll down to see All Alerts that have been generated for your Milk Products are listed below.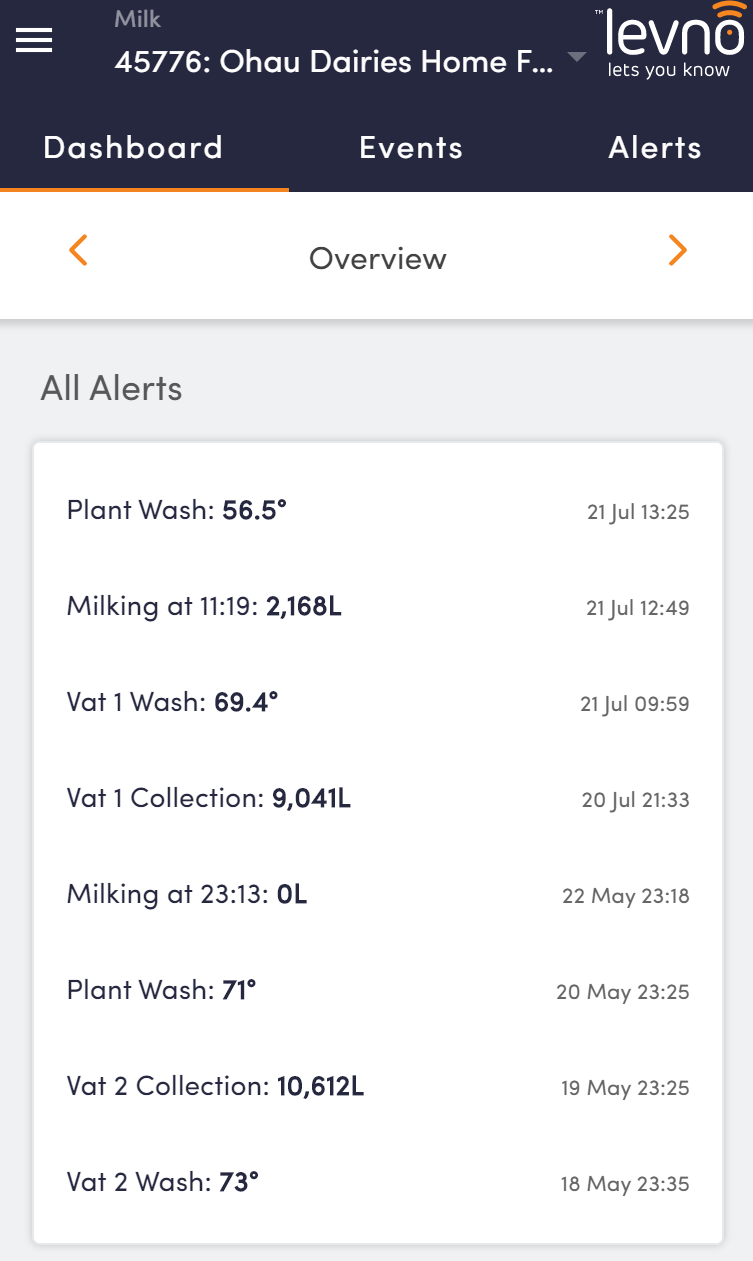 Press the vat to view further detail per vat.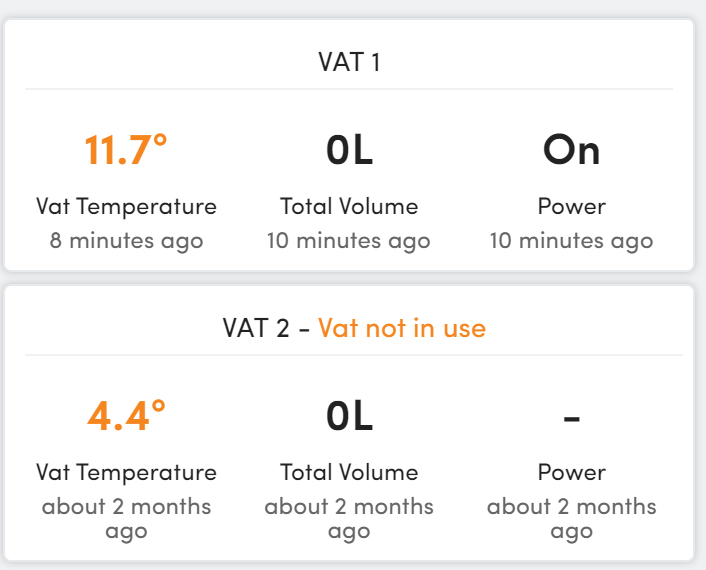 This is your product dashboard.
Here you can see individual metrics.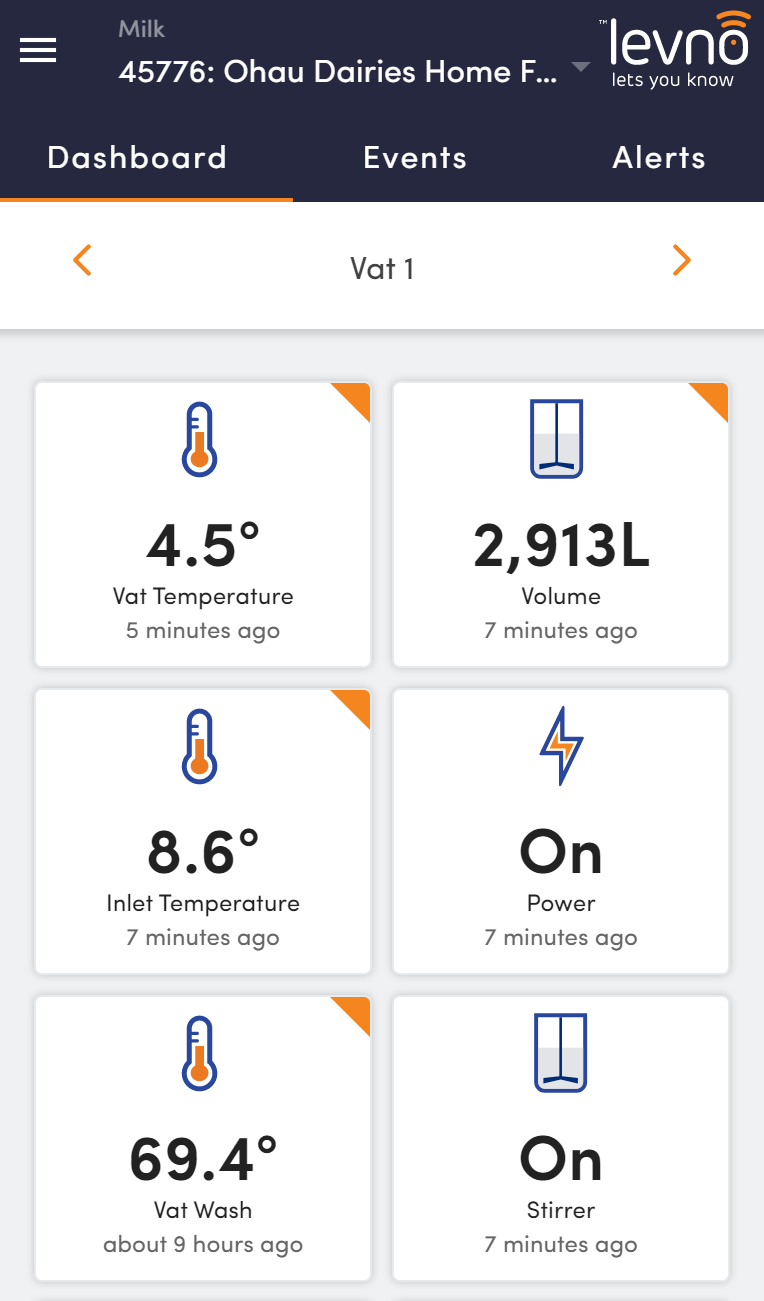 Scroll down to see Alerts for this Vat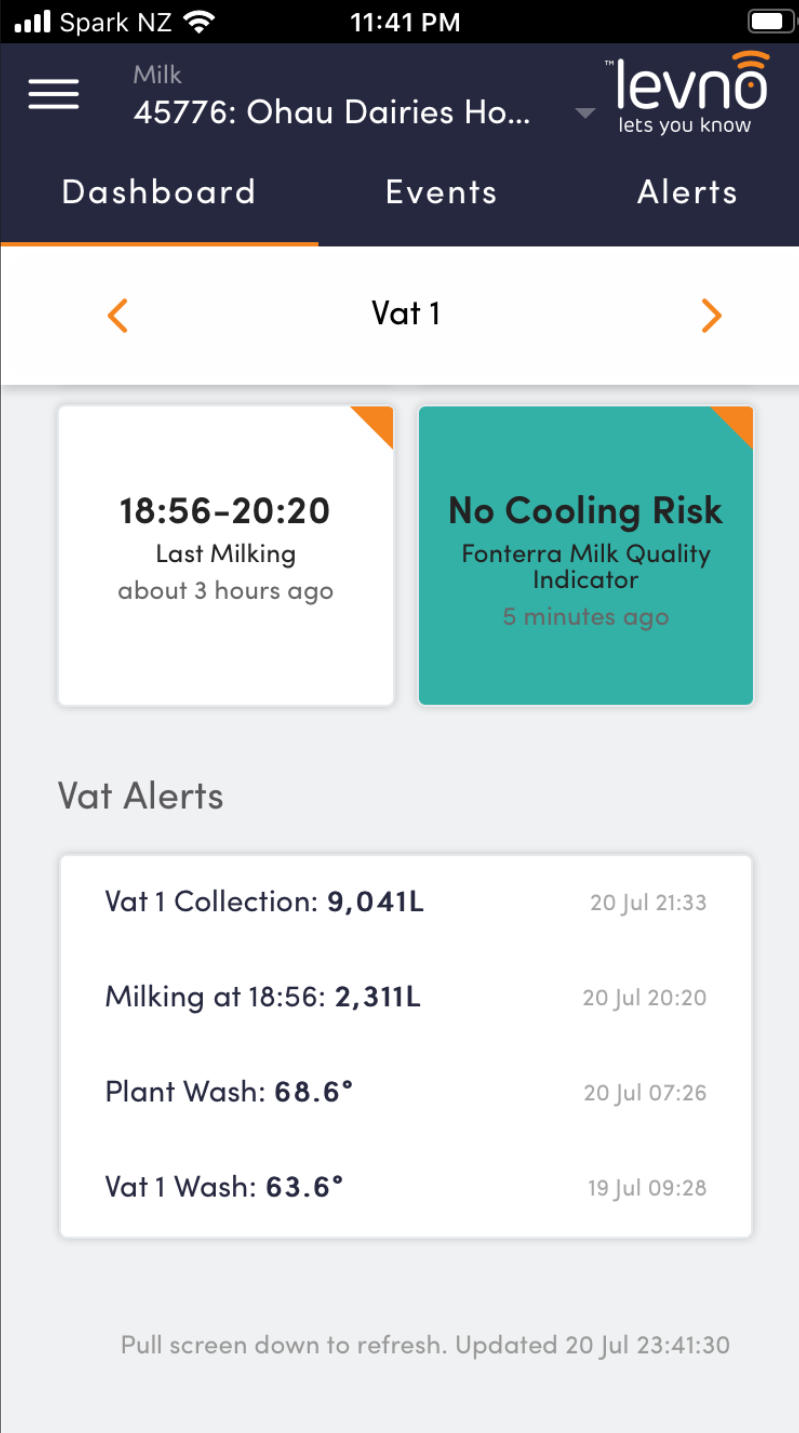 Use your Product Slider

to go between vats and get back to your overview.
Press the tiles with orange corners

to show graphs on this metric.